THE NEEDLE
MOBILE APP
BRIEF: To create an the UX and UI for an app for Rough Trade Records, which functions as a new selling platform, that also fosters the worldwide vinyl community and allows users to trade second hand records, verify seller credibility and source information.
UX CONCEPT: The UX design was focused on creating easy access to the product USP'S of a highly personalised curated recommended list for each user, and the functionality of a verified seller rating system, and the ability to browse both new and second hand records in the same search filter system. UI CONCEPT: Style inspiration drawn from the simple functionality of Brutalism, coupled with a modular design, that serves to highlight pleasing and unique functions within the app. USER JOURNEY: Purchasing a record from the curated 'Recommended for you' list. | Student Project | TIME: 2 DAYS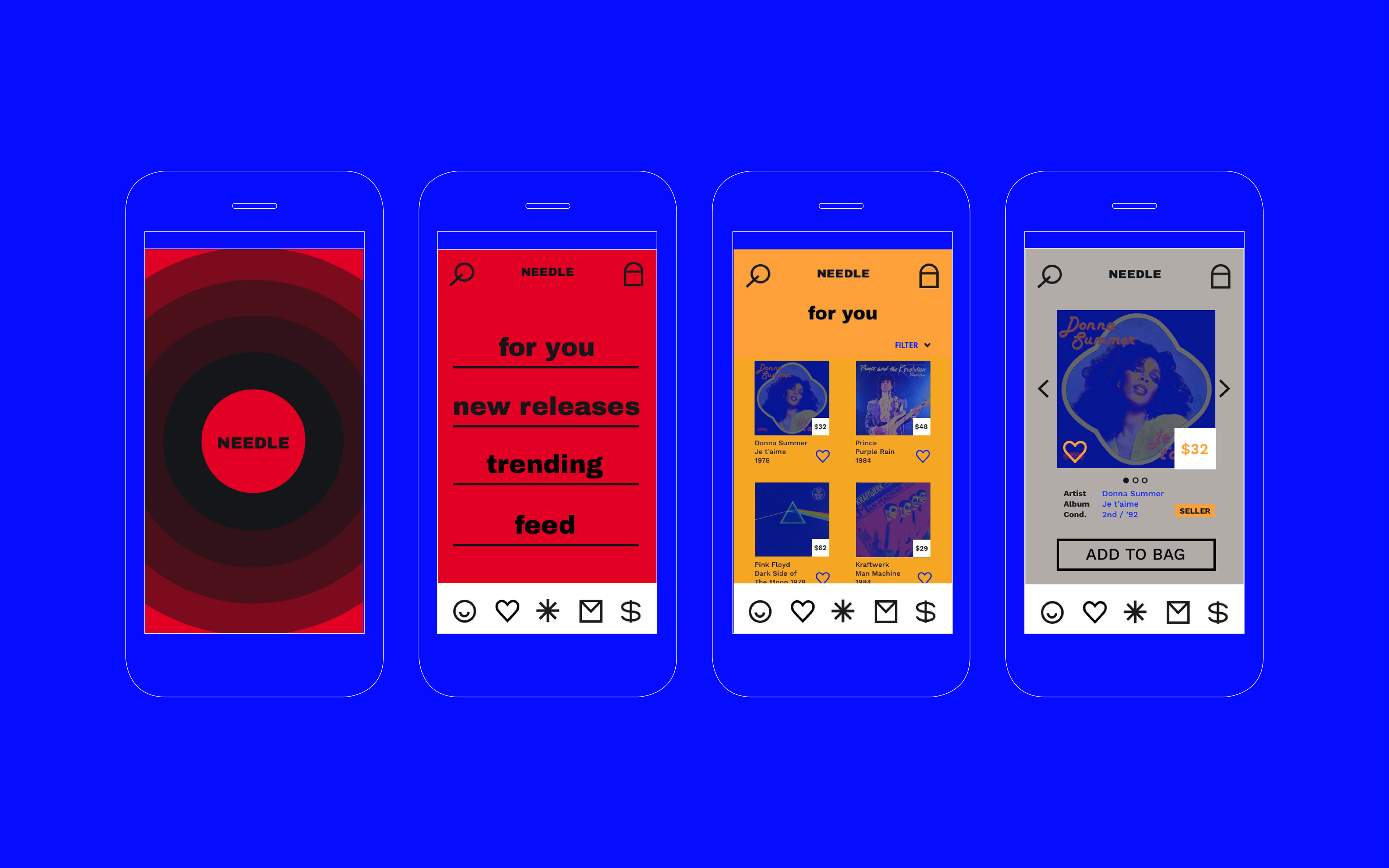 Push play for a simulated user journey.